Perinatal Case Management (PCM) is a service offered to pregnant females that supports, enhances, and coordinates the health and other services recommended for mothers and babies.
The major goal of PCM is to reduce infant illness and death by improving pregnancy outcomes. Perinatal Case Management services are personalized and includes the following: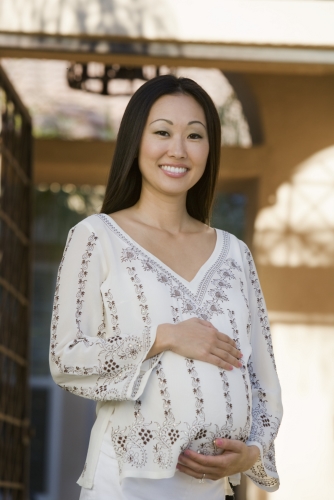 Individualized assessments, plans, linkage to services, and follow-up
Begins early in pregnancy to build support systems for needed resources
Is comprehensive, utilizing assessment and planning to address economic, nutritional, psychosocial, educational, and medical/health areas of care throughout the pregnancy and into the postpartum period
Ensures the provision of comprehensive preventative services to pregnant women and their infants
Provides referrals for:

Medical costs
Prenatal care
Prenatal education
WIC services
Other needed services
Contact with pregnant women and their infants
Contact your local county health department for additional information.
Perinatal Health Partners
Perinatal Health Partners (PHP) is an in-home nursing case management program for medically diagnosed high-risk pregnant women. The major goal of the program is to maximize pregnancy outcomes for mothers and their newborns, and decrease the infant and maternal mortality rate in 11 rural southeast Georgia counties by:
Earlier identification of high-risk prenatal and inter-conceptual patients
Partnering with local OB/GYNs, Savannah Perinatology Associates, local birthing hospitals, and county health departments to provide a regionally coordinated system of perinatal care, including: referrals, perinatology consult, and Level II ultrasounds
Perinatal Health Partner services include: 
Clinical assessment of mother and baby
Care coordination
Case management
Education for high-risk pregnant women and their families
Linkages to needed resources
Anyone can advocate for a client to be enrolled in PHP, it is at the discretion of the perinatal provider or a medical professional to make the referral. The perinatal provider or medical professional refer clients for enrollment and are active participants in customizing each clients plan of care according to their medical/psychosocial needs.
Criteria for enrollment may include:
History of miscarriage (two or more) or second or third trimester pregnancy loss
Previous fetal/neonatal death (if baby dies due to prenatal complications)
Prior premature labor/delivery or PROM
Incompetent cervix
Diabetes – gestational, type 1, or type 2
Pregnancy induced hypertension (PIH) – Preeclampsia
Preterm labor
Multiple gestation with complications (current pregnancy)
Pre-existing medical conditions (i.e. hypertension, lupus, auto-immune disease, cardiac disease, epilepsy, HIV, etc.)
Fetal abnormality (current pregnancy)
Physician ordered bed rest
PHP provides services in the following counties:
Appling
Atkinson
Bacon
Brantley
Charlton
Clinch
Coffee
Jeff Davis
Additional Resources
PHP Advocacy and Referral Form (PDF)
2016 PHP Final Evaluation (PDF)
Contact Becky Mitchell, PHP Coordinator at (912) 389-4623 or your local county health department for additional information.
1st Care
1st Care services are provided via in-home visits by 1st Care staff.
The 1st Care program is designed to ensure that families with high risk infants:
Receive appropriate health and/or medical screenings, nursing assessments, interventions, follow-ups and referrals
Are linked to a medical home
Have the knowledge, skills, and abilities to provide and access the services required for the infant's health
Receive appropriate, timely, family centered, and culturally sensitive services
Who is eligible?
The target populations are infants who are discharged from a Neonatal Intensive Care Unit (NICU), and may be at increased risk for morbidity and mortality. Eligible conditions may include: conditions identified in the newborn period, congenital or acquired infections, genetic conditions, birth defects, serious problems or abnormalities of body systems and other significant conditions.
Referrals for First Care can be made through our Children 1st Coordinator or through Parent-to-Parent of Georgia, toll-free at 800-229-2038.
Contact your local county health department for additional information.