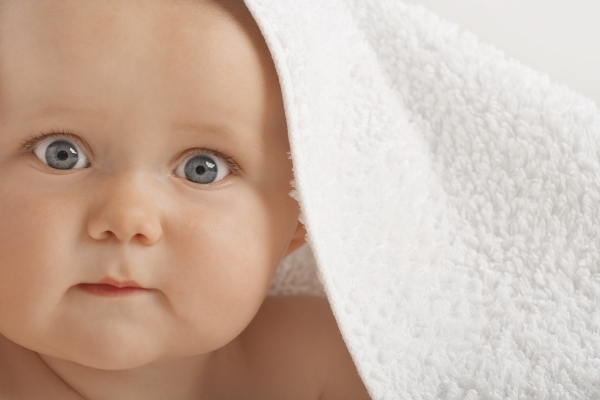 Babies Can't Wait (BCW) is a statewide service delivery system for infants and toddlers with developmental delays or disabilities and their families that:
Provides a coordinated, comprehensive, and integrated system of services for infants and toddlers with special needs, from birth to age 3, and their families
Provides early identification and screening of children with developmental delays and chronic health conditions
Improves the developmental potential of infants and toddlers birth to age 3 with developmental or chronic health conditions
Babies Can't Wait serves children from birth up to their third birthday, regardless of income, provided they meet one of the following criteria:
Have a diagnosed physical or mental condition which is known to result in a developmental delay
Have a diagnosed developmental delay confirmed by a qualified team of professionals
Evaluation and coordination are provided at no cost. Services are provided on a sliding fee scale.
Referrals
Babies Can't Wait works closely with physicians, healthcare providers, and early childhood professionals to identify infants and toddlers with developmental delays and disabilities so the children and their families receive the support they need. Anyone can make a referral to Babies Can't Wait. The best time to refer a family is at the earliest sign of a delay. The brain develops most rapidly during the first three years of life, providing a brief window of opportunity to detect developmental delays in children and address them before they become barriers to healthy development.
Services Provided
Babies Can't Wait uses a team approach to promote coordination between families, primary care providers, and other team members. A highly-skilled team of physical therapists, occupational therapists, speech/language pathologists, special instructors, service coordinators, and others work together with children and their families to provide intervention services, training, resources, and referrals in the community that meet the families' needs and that benefit the children's development. Participation by families and caregivers is a very important part of the Babies Can't Wait program.
Our services focus on:
Empowering and educating parents and caregivers with the knowledge and skills that they require to promote their child's development in all areas necessary. Development during the early years of life is critical to a child reaching their highest maximal future skills and abilities.
Ensuring that all families have access to a multi-disciplinary team of professionals whose goal is to monitor and facilitate their child's development.
Partnering with families, caregivers, and day care providers to provide learning rich opportunities for infants and toddlers throughout their normal day. We strive to "embed" these opportunities in naturally occurring routines and activities so that children can be exposed to them on an ongoing, daily basis.
Collaborating with other professionals and community partners to ensure a coordinated level of care for all children involved in our program.
Facilitating the transition of a child and family, as early as 27 months but prior to the age of three, to another intervention program such as Head Start and or Preschool Special Education (PIP).
Children can be referred to the program by anyone who has concerns about a child's development by either completing a Children 1st referral form and faxing it to (912) 287-6689 or calling our toll-free number, 1-800-429-6307.
Additional Resources