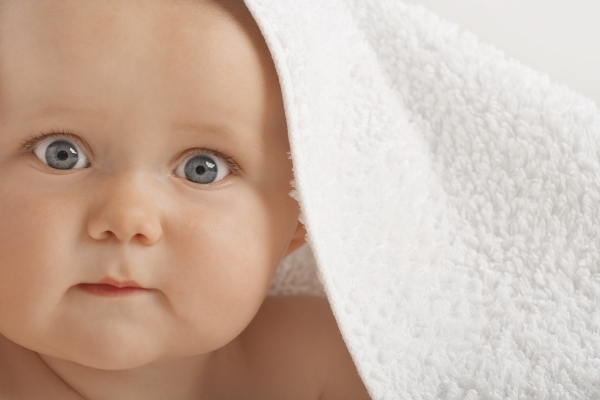 What is Babies Can't Wait?
Babies Can't Wait (BCW) is Georgia's Federally mandated early intervention program which serves children who have significant developmental delays or children who may be at risk for delays due to a physician diagnosed medical condition. The program provides services to children, ages birth to 3, and their families and was created under the Individual with Disabilities Education Act. BCW provides evaluation to determine eligibility and service coordination at no charge to families. Some additional services may require payment and are based on a sliding scale; however, BCW has financial resources to assist, if necessary. Eligibility for the program is not based on income.
Babies Can't Wait Brochure English
Babies Can't Wait Brochure Spanish
Who Is Eligible for Babies Can't Wait?
BCW serves children from birth up to their third birthday, regardless of income, who meet one of the following criteria:
Have a diagnosed physical or mental condition which is known to result in a developmental delay, such as blindness, Down syndrome, or Spina Bifida; or
Have a significant developmental delay identified by BCW's qualified team of professionals.
To Make a Referral:   Anyone can make a referral for a child.  Parental consent is not required to make a referral; however, referral sources are encouraged to talk with the parents before referring a child to BCW.
What Services Does BCW Provide?
Once a referral is received, a Service Coordinator will contact the family and set up a meeting for an initial intake.  This meeting may include a developmental screening if one has not been done before.
The Intake Service Coordinator will review the processes of Babies Can't Wait and complete a family assessment as well as review all the required paperwork that must be signed prior to moving forward with the Babies Can't Wait process.
A Multidisciplinary evaluation to determine eligibility and multidisciplinary assessments to determine the scope of services and supports needed at no cost to the family will be conducted.
If the child is determined eligible, an ongoing family service coordinator is chosen, and an Individualized Family Service Plan (IFSP) is developed. This plan is used to identify goals, strategies, and services that will enhance and promote the child's development.
Service coordination also connects the family with other community resources and helps transition the child to other programs/resources after the age of three.
Babies Can't Wait works with a strong multi-disciplinary team that meets weekly to ensure children are making progress. Some of the following services and supports may also be available to children and families enrolled in BCW including but not limited to:

Assistive Technology
Physical Therapy
Special Instruction
Occupational Therapy
Speech and Language Therapy

Early Intervention Services through BCW are provided in Natural Environments i.e. places where children live, learn, and play, to increase their opportunities to practice new skills within the family's normal routines and daily activities. Services are not provided in clinic-based settings.
When a child reaches age 3, he/she is no longer eligible for services through BCW. Prior to the child's third birthday, the family's service coordinator will discuss transition options with the family. The family then chooses what option they feel best meets their needs.
If you have concerns about your child's development, this Development Checklist can give you a quick look for at each stage of a baby's early growth and development to help you determine if you need to look at your child's development further.
Note:  Children over the age of three may be eligible for special education services.  For more information, please call the Department of Education, Division for Exceptional Students, at
404-656-3963 or contact your local school system.