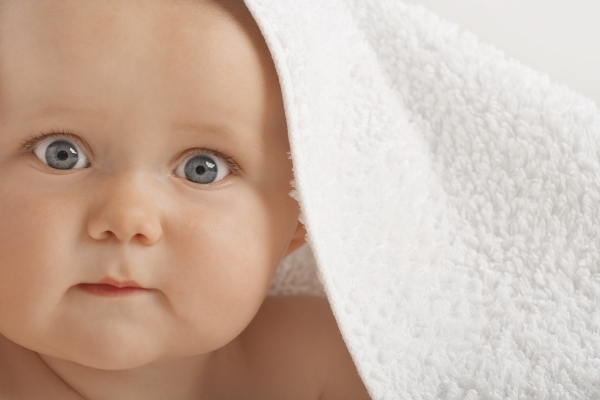 Babies Can't Wait (BCW) is a program designed to help families of young children who are experiencing delays or who have diagnosed conditions that may result in developmental delays. Children aged birth through their third birthday, regardless of income, may be eligible for Babies Can't Wait in one of two ways:
Children who have certain diagnosed conditions may be eligible automatically. Down syndrome, spina bifida, and cerebral palsy are examples of such conditions.
Children who are very far behind their peers in learning to turn over, crawl, walk and talk, as well as children who may have emotional, speech, or hearing and vision problems.
Babies Can't Wait will evaluate children to determine eligibility and assess their level of development to determine what interventions may be needed.  BCW also provides Service coordination.  Service coordinators will be there to help families to access and identify resources to assist in paying for the interventions for their child's needs.  These three services are free to all families.
Babies Can't Wait recognizes that children are with their parents and other caregivers the majority of the time.  They are a child's most important influences.  BCW works with the families of enrolled children so that they might acquire the knowledge and skills they need to further their child's development.
Research has shown that young children make better progress if interventions take place where they live and learn and play.  Providing interventions in these environments give children the opportunity to practice new skills within their everyday routines and activities.
All Babies Can't Wait methods and interventions are evidence-based practices, meaning research has taken place to ensure they work effectively. We have a team based approach.
Our services focus on:
Empowering and educating parents and caregivers with the knowledge and skills that they require to promote their child's development in all areas necessary. Development during the early years of life is critical to a child reaching their highest maximal future skills and abilities.
Ensuring that all families have access to a multi-disciplinary team of professionals whose goal is to monitor and facilitate their child's development.
Partnering with families, caregivers, and day care providers to provide learning rich opportunities for infants and toddlers throughout their normal day. We strive to "embed" these opportunities in naturally occurring routines and activities so that children can be exposed to them on an ongoing, daily basis.
Collaborating with other professionals and community partners to ensure a coordinated level of care for all children involved in our program.
Facilitating the transition of a child and family, as early as 27 months but prior to the age of three, to another intervention program such as Head Start and or Preschool Special Education (PIP).
Children can be referred to the program by anyone who has concerns about a child's development by either completing a Children 1st referral form and faxing it to (912) 287-6689 or calling our toll-free number, 1-800-429-6307.
Note:  Children over the age of three may be eligible for special education services.  For more information, please call the Department of Education, Division for Exceptional Students, at 404-656-3963 or contact your local school system.