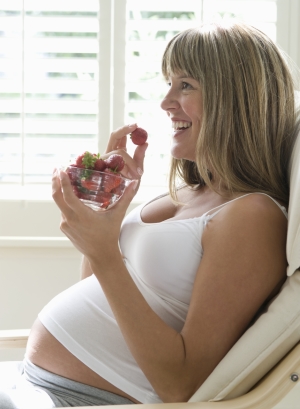 The special supplemental nutrition program for Women, Infants, and Children (WIC) provides nutrition education counseling, breastfeeding support and counseling, health and dietary assessments, and supplemental food to eligible clients. The program serves pregnant, breastfeeding, and postpartum women, infants, and children under the age of 5 who are both income eligible and nutritionally at risk.
WIC services are free of charge and are available at all health departments within the Southeast Health District. Clients must show proof of income, home address, and identification at the first visit.
Program Mission: To safeguard the health of low-income women, infants, and children up to age 5 who are at nutritional risk by providing nutritious foods to supplement diets, information on healthy eating, and referrals to health care.
Eligibility
Eligibility for enrollment in WIC is based on the following criteria:
Residence (must live in the state in which you are applying and have proof of home address)
Nutritional risk (determined at certification)
Additional information regarding WIC eligibility can be found using the Department of Public Health's WIC Eligibility Assessment.
Availability of Services
WIC services are available in 17 health departments representing each of the 16 counties in the Southeast Health District.
WIC Certification Involves:
A medical history
Height/length and weight measurements
A hemoglobin test
Assessment of dietary intake and nutritional risk
WIC Participant Benefits:
Supplemental foods
Nutrition education and counseling
Breastfeeding support
Health assessment
Dietary/nutrition assessment
Referrals as needed
WIC Approved Foods
Milk
Cereal
Cheese
Juice
Eggs
Dried peas/beans
Whole grain bread, rice or tortillas
Peanut butter
Canned meat
Fruits and vegetables
Infant formula (artificial milk)
Infant cereal and baby foods
Soy milk
More Information
Non-Discrimination Statement