Children 1st is the single point of entry to a statewide collaborative system of public health and other prevention based programs and services. The program provides families with information regarding health, child development, and parenting resources.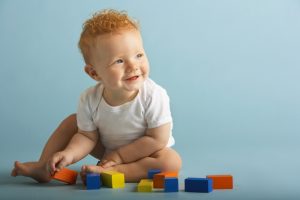 The purpose of Children 1st is to ensure that all children reach age five healthy and ready for school by helping families access appropriate health and community services, receive education about the importance of a child's early years, and find support to provide a nurturing environment for their child.
The initial assessment includes completing a Maternal Child Health Assessment, ensuring the child has an identified Primary Care Provider (PCP), and conducting an Ages and States Developmental Screening. The child is then followed every 6 months for the next year to ensure continued connection with PCP and other needed resources.
Our Location:
1123 Church Street, Suite B
Waycross, GA 31501
Phone: 912-284-2920
Fax: 912-338-5914
For more information, please visit https://dph.georgia.gov/children1st.
1st Care
1st Care services are provided via in-home visits by 1st Care staff.
The 1st Care program is designed to ensure that families with high risk infants:
Receive appropriate health and/or medical screenings, nursing assessments, interventions, follow-ups and referrals
Are linked to a medical home
Have the knowledge, skills, and abilities to provide and access the services required for the infant's health
Receive appropriate, timely, family centered, and culturally sensitive services
Who is eligible?
The target populations are low birthweight infants and infants who have been discharged from a Neonatal Intensive Care Unit (NICU) and may be at increased risk for morbidity and mortality. Eligible conditions may include: low birthweight, conditions identified in the newborn period, congenital or acquired infections, genetic conditions, birth defects, serious problems or abnormalities of body systems, and other significant conditions.
Referrals for 1st Care can be made through Children 1st.
Additional Resources