Human Immunodeficiency Virus (HIV)
Treatment and Care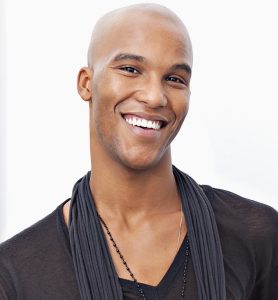 HIV infection remains an important public health problem in the state of Georgia. As of the end of 2019, there were 58,594 persons living with HIV in Georgia, and 2,504 persons were diagnosed in 2019. The number of persons living with HIV continues to increase, because of effective therapies now available. Based on the Centers for Disease Control and Prevention's 2019 HIV Surveillance Report, Georgia was ranked the fifth highest in the nation for both the total number of new diagnoses of HIV infection among adults and adolescents and for the number of persons living with HIV infection, after Florida, California, Texas, and New York. Georgia ranked 1st in the rate of HIV diagnosis among adults and adolescents, and 4th in the rate of persons living with HIV.
HIV/Acquired Immune Deficiency Syndrome (AIDS) Care at the Southeast Health District
The Southeast Health District has a long history of providing quality care for those with HIV/AIDS. Our program was developed in 1989 through the vision of Dr. Ted Holloway, District Health Director (Retired). The Wellness Centers provide primary care to those with HIV/AIDS and partner with many community agencies to enable our clients to access support services. Care is provided through two Wellness Centers, which are located in our largest counties, Bulloch and Coffee.
Some of the services we provide include:
HIV counseling and testing
Client education about HIV/AIDS transmission and infection control issues
CD4 viral load testing
Diagnostic tests
Genotype testing
Therapeutic and prophylactic measures
Adherence-based treatment plans
Referrals to subspecialty services and clinical trials
Coordination with other providers
Substance abuse services
Mental health services
Oral health services
Transportation services
Medication adherence program for clients receiving Highly Active Antiretroviral Therapy (HAART)
TB testing
Diagnostic testing and appropriate medical follow-up/referrals for infants born to HIV positive mothers
Women's Health services including:

Pap smears
Colposcopy services – as appropriate
Referral to the Breast and Cervical Cancer Program (BCCP) for mammograms and follow-up as appropriate
Referral to specialty GYN services for services outside of care available
Hepatitis C treatment for co-infected patients
Each of the Southeast Health District's Wellness Centers is staffed by a physician/mid-level provider, registered nurse, and administrative assistant. Staff is trained in state-of-the-art HIV care. Respect for our clients' confidentiality and privacy is of the utmost importance. No one is turned away due to inability to pay.
Wellness Center Locations
Full-Time Wellness Centers are open Monday through Friday
Bulloch Wellness Center
3 West Altman Street
Statesboro, GA 30458
912-764-2402
Coffee Wellness Center
310 West Bryan Street
Douglas, GA 31533
912-389-4586 or 866-808-7828
Satellite Wellness Center Locations
Satellite Wellness Centers are open on designated Fridays
Toombs Wellness Center
714 Northwest Broad Street
Lyons, GA 30436
912-764-2402
Ware Wellness Center
1102 Plant Ave
Waycross, GA 31501
912-550-0020
---
Ryan White Program Forms
Release of Information (English)
Release of Information (Spanish)
Ryan White Program Statement of Support (Updated June 2022)
Notification of Client Responsibility for Health Insurance Continuation Program (HICP) of Georgia
---
STI & HIV Testing
STI testing and treatment, as well as FDA-approved contraception, are available at all health departments and both wellness centers within the Southeast Health District.