The Chronic Disease Prevention Program is designed to help people in Georgia live healthier lifestyles through increased physical activity, healthy eating and addressing risk factors that can lead to chronic diseases. We seek to encourage all Georgians to consume a variety of healthy foods and be physically active to elicit lifelong healthy habits. In turn, this can help reduce the prevalence of chronic conditions, promote healthy weights and increase overall well-being throughout all life stages.
Let's Beat Diabetes
Diabetes is a chronic disease that affects the ability of the pancreas to produce the hormone insulin. Diabetes affects more than 30 million people in the United States and more than one out of every three adults has pre-diabetes. Diabetes is a major cause of heart disease and stroke.
There are four recognized types of diabetes:
Type 1 diabetes is an autoimmune disease where the pancreas does not produce any insulin and the person with diabetes takes insulin injections to regulate blood glucose levels.
In Type 2 diabetes the pancreas produces too little insulin or the body rejects the insulin being produced. This type of diabetes can often be controlled with oral medication, diet and exercise.
Gestational diabetes is when pregnant women have an increase in blood glucose levels due to the pancreas not producing enough insulin.
Prediabetes is a condition in which the body's glucose levels are elevated but not to the point of a diabetes diagnosis.
The symptoms of diabetes include frequent urination, excessive hunger, extreme thirst, blurred vision, fatigue and nausea. Constant blood glucose monitoring is crucial for optimal control. Uncontrolled blood glucose levels could lead to complications such as blindness, kidney disease, slow healing wounds and even death.
Check out these tips to reach and stay at a healthy weight.
This report provides an overview of diabetes and the burden of the disease in Georgia, the cost and complications of diabetes, and information regarding how the Georgia Department of Public Health (DPH) proposes to address diabetes in partnership with the Department of Community Health and other state agencies.
Harvest of the Month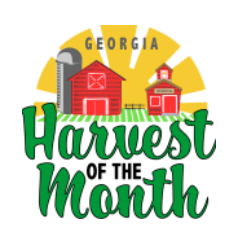 Harvest of the Month (HOTM) is the Georgia Department of Education School Nutrition Program's farm to school campaign to promote a different local, seasonal fruit or vegetable each month. HOTM seeks to encourage healthy choices and promote the consumption of fruits and vegetables through education.
For more information on Georgia's Harvest of the Month program, please click here.
Healthy Communities Initiative (HCI)
The Healthy Communities Initiative (HCI) aims to increase the capacity of the local public health districts and their partners to work with and through communities to implement effective responses to reduce chronic disease with a focus on obesity, particularly in populations of those facing health disparities.
The Georgia Department of Public Health funds and collaborates with 17 separate local public health districts throughout the state to provide leadership, guidance, technical assistance and training on developing and implementing policy, systems and environmental changes to communities within their jurisdiction to:
Promote physical activity and nutrition
Reduce tobacco use and exposure
Help eliminate racial, ethnic, and socio-economic health disparities
Foster improved and increased access to quality care
Reduce complications from and incidence of chronic diseases
Build capacity for communities to address chronic disease
Improve population health