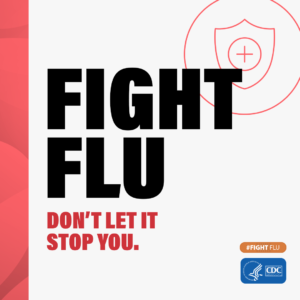 Every year, flu puts hundreds of thousands of people in the hospital. The best way to prevent flu is to get vaccinated.
Did you know…
Flu viruses are thought to spread mainly by droplets made when people with flu cough, sneeze, or talk? These droplets can spread up to others up to 6 feet away.
Up to 70% of flu hospitalizations happen among adults 65 years and older.
a flu shot can reduce a pregnant person's risk of hospitalization with flu by about 40%, while also protecting their baby from flu for several months after birth.
To receive a flu shot today, visit www.sehdph.org/our-counties/ to find a health department location near you. You can also schedule an appointment to receive a flu shot by calling 1(855)473-4374.
For more information about flu viruses and vaccinations, visit www.cdc.gov/flu/prevent/vaccinations.htm.